Excel Eximís trained and experienced staff provide proficient end-to-end service to organizations under the EOU/STP/SEZ schemes, with services including: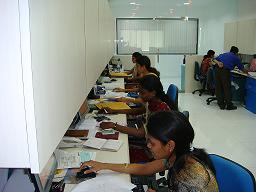 Procuring IEC registration from Jt. Director General of Foreign Trade, Mumbai.
Documentation and procuring STPI for registration of the unit under the Software Technology Park (STP) Scheme as 100% EOU unit for setting up of IT enabled services firm in India for 100% export;
Procuring Green Card from STPI;
Bonding of Premises and issue of Licence by Customs under Section 58 & 65
Obtaining Procurement Certificate from Customs for import of capital goods under nil rate of duty vide Notification No. 52/2003 cus.;
Obtaining CT-3 Certificates from Customs for clearance of excisable goods indigenously under Nil rate of duty ;
Permissions for clearance of goods from other custom bonded warehouses;
Permissions for inter unit transfer, etc.
Port registrations at various ports of imports enabling duty free clearance under 100% EOU scheme;
Obtaining Import Certificate from STPI for Import and NOC for indigenous goods;
Obtaining Procurement Certificate from 100% EOU department ;
Obtaining Rewarehousing Certificates and closure of Bond entry at port of import.